Much Better Option ----Have a Spa Hot Tub
Much Better Option ----Have a Spa Hot Tub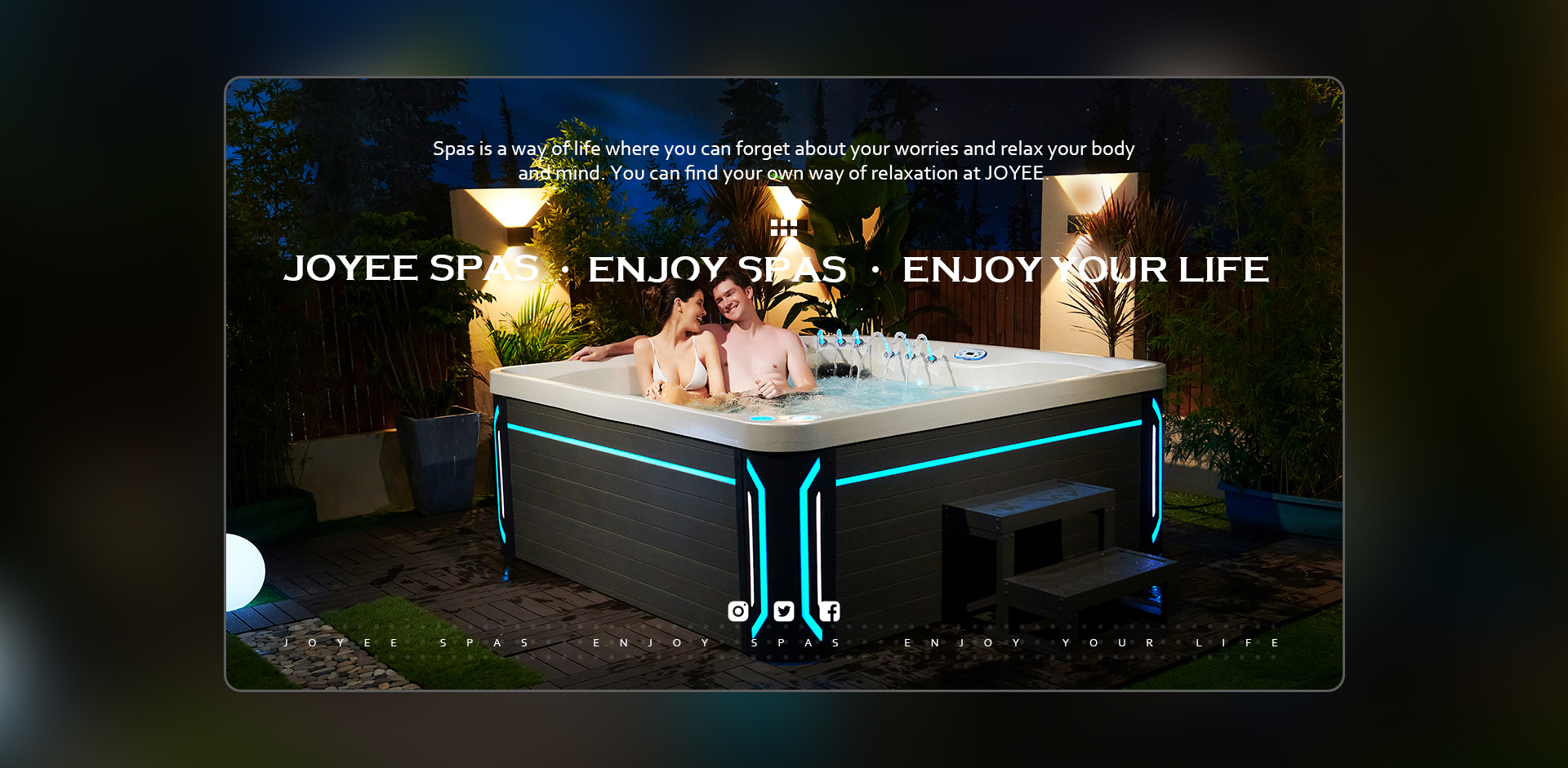 Installing a bathtub indoor might be the best idea you've had so far. But I need to tell you a truth: A hot tub is a much better option than a regular bathtub. Read more why?

Today's whirlpool don't want to be what they were. Now, hot tubs can accommodate more people. People can throw pool parties in it, have a few drinks, chat with friends and relax. Not only can it bring you pleasure, it can also help speed up your metabolism and improve blood circulation. Help you become healthier and look more energetic

The PLATNUM series has all the latest technology of JOYEE SPA. We have been developing our own products, always seeking new breakthroughs, which reflects the spirit of our company's insistence on independent research and development.

The material we use is from USA Aristech acrylic sheet. There are nine colors for customers to choose. In addition, we use USA Balboa control system and LX water pump, which are both famous brands and worthy of our trust. Shiny LED lights could be a nice view in the night.

Equipped with multi-individually adjustable hydromassage jets and more than one hundred effervescence air jets, the new PLATNUM Collection delivers one of our best hydromassage experience. The JET function offers more powerful massage than BUBBLE function, thoroughly ease your body.


To make products smarter and more considerate, to allow users to reduce tedious operation and maintenance, this is the driving force behind the development of JOYEE SPA. Let's meet the new generation!